"The purpose of a storyteller is not to tell you how to think, but to give you questions to think upon."
-Brandon Sanderson
I am an audience-first video director/producer dedicated to helping you strengthen your relationship with your target audience. 
As a rule I always let my love for people and my curiosity to learn guide me. And that curiosity and love have led me and my team to the most incredible people with the most incredible stories. And these discoveries were no accident.
I believe the process of discovery – of building relationships, investing emotionally, and getting into the hearts and minds of your audience – is as important as what's on screen.

It's truly about so much more than just creating beautiful visuals or making something that's popular. To tell a truly moving story, you need to go all in and fully understand it. That takes effort. And heart.
I create a space where people feel like they're sharing with a friend. They open themselves up more deeply, and I go right there with them.
These connections are mutual. If they're feeling vulnerable, then so am I. And this is why it's so important for me to only take on projects that I feel a strong connection to. Genuine care is invaluable.
I believe that human-centered stories are at the heart of helping us connect with each other as people. And if we can touch the heart, we'll move the mind. Let's make videos with voice. Together.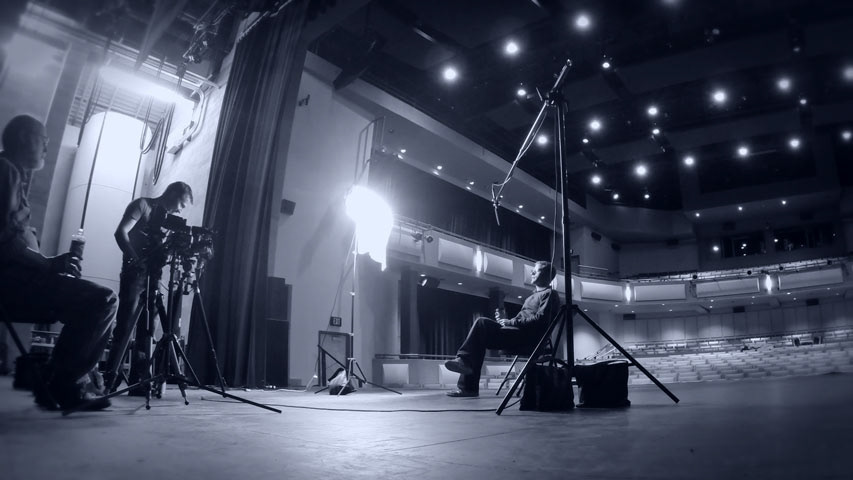 CLIENTS INCLUDE:
State of Colorado • New York Times • Billboard • History Colorado • Mitsubishi • TIME • MOA • Sony • Adobe • Team USA • Denver Art Museum • UGG • Pikes Peak International Hill Climb • Discovery • Wyse • Woodford
BEYOND THE GALLERY EPISODES PRODUCED WITH ARTISTS IN:
Colorado Springs, CO • Denver, CO • Grand Junction, CO • Grand Lake, CO • Greeley, CO • Hotchkiss, CO • Lakewood, CO • Longmont, CO • Manitou Springs, CO • Nederland, CO • Paonia, CO • Pueblo, CO • Ridgway, CO • Salida, CO • Steamboat Springs, CO • Telluride, CO • Trinidad, CO • Galisteo, NM • Santa Fe, NM • Roswell, NM